Friday, February 28 from 4:00 PM to 6:00 PM (GMT)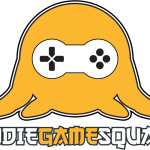 February meetup of Indie Game Squad.
Come along to our meetups to pitch your ideas and get feedback, share the progress of your game development, look for collaboration on projects and learn some tips and tricks with other indie game developers, artists, designers and enthusiasts.
What you need to bring, other than a good attitude:
If you want to present ideas, show games, get feedback etc then you may want to bring your laptop/sketchbook with you and any controllers ert that you might need.
If you are presenting then you'll need to introduce yourself, tell us a bit about what you do and what you're hoping to get from Indie Game Squad meetups, but it's all very informal and relaxed, so don't panic.
Even if you have never coded or designed before and simply want to pop along and try out the games that are being developed, or you want to find out more about programming, creating art, designing levels or just want a nosey, pop along.